Potentially sabotaging your company from the inside.
Highly disruptive, higher absenteeism, more likely to leave, poor customer experience.

Usually do what is expected of them, but fall short of consistently delivering the desired behaviours.
Can easily become disengaged if left too long. But can also become more engaged with the right support.

Want your business to succeed and will do everything they can to support it, resulting in maximum productivity, improved customer service and retention.
How do you improve Employee Engagement?
Employee Engagement is not just a HR initiative. Your front line managers have a bigger role to play, delivering on engagement day-in, day-out.
Workbly's 4 Step Process To Improving Engagement
Survey your team to understand what's important to them, and identify opportunities for improvement
Design your desired culture and employee experience
Train and empower your leaders to drive engagement at the front line
Build company wide and department specific action plans
Become a recognised Best Employer
Workbly's prestigious BE MARK award recognises the best employers that we work with.
When you reach our minimum standard with your Employee Engagement Programme you will receive a Workbly Best Employer award.
This programme gives you a mark of approval so that you will attract and retain the very best talent available. 
Starter
Access to Workbly's survey platform
Workbly's tried and tested employee survey
1 – 20 employees
Automated email invitation
Email templates – proven to drive Maximum participation
Dashboard reporting of scores and comments
Export facility (to Excel)
Advanced
Includes

all of Starter Pack

, Plus…
Unlimited number of employees
Unlimited number of departments
Departmental breakdown with scores and comments
Compare results with Subsequent surveys
Benchmarks with wider market
Call with a Workbly consultant to analyse your results, and offer insights and recommendations for improvement
Tailored Best Employer Programme
Includes

all of Advanced

, plus…
Survey tailored exclusively for your organization
Multilingual surveys
Dedicated Workbly consultant throughout
Pre-survey discovery meeting to understand your business and your needs
Cause & Effect analysis to better understand the true cause of your teams behaviour
Access to benchmarks
Results presented by Workbly consultant with insights and recommendations for improvement
Action planning workshop with senior team
Action planning one-2-ones with each department manager
On-site / online front line manager training on best practices in Engagement 
Employee Engagement has always been, and will always be about getting the basics right – consistently.
Organisations often get lost with complex initiatives trying to improve engagement by adding extra facilities, such as bean-bags and foosball tables. But if your team is having a bad experience with a manager, co-worker, or dissatisfied with communications, then the bean-bags just won't matter. 
We bring it back to basics. We measure your base-line, help you make sense of the results, support you with recommendations for corrective action and train your managers to deliver on that. 
We use a cause and effect approach to understand what the real drivers of engagement are for your business, and therefore how to maximize productivity and retention.
We're experienced Employee Engagement specialists at heart. Using our great technology and our on-going constant support, we will ensure you get the most out of Workbly.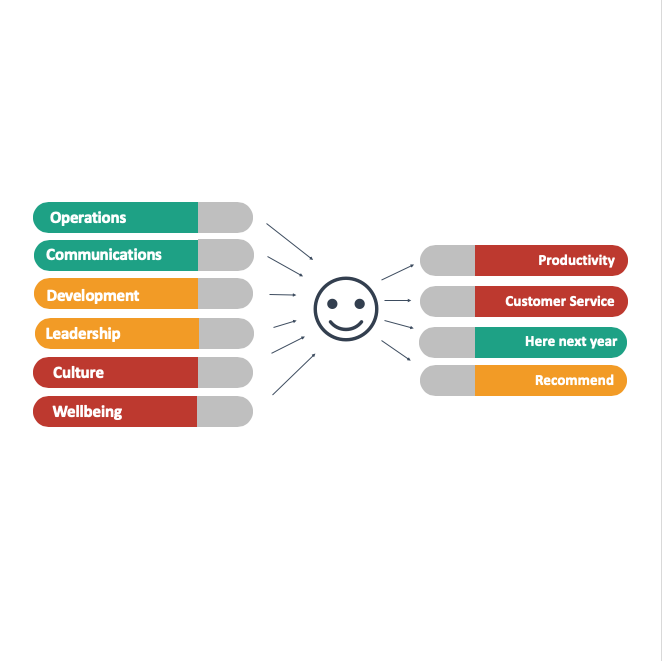 What our customers have to say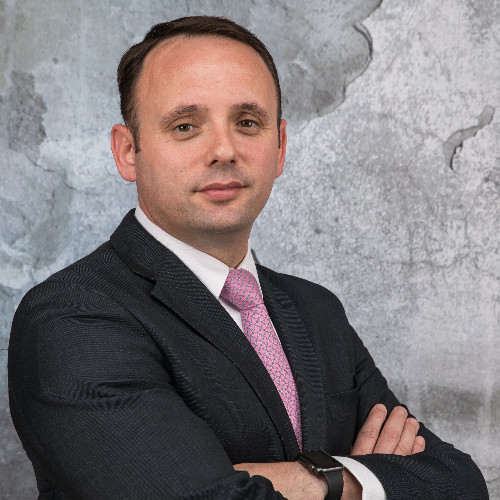 "It has been an absolute pleasure working with Ross and the Workbly team on our Team Member Survey here at Trigon Hotels. Key to our success is understanding how our team feels, and then to take action where needed in order to help us achieve our best results. Ross works with such a practical process, it clearly helps you understand not only areas for improvement but reinforces areas that are working well. By the end you have a very actionable plan for improvement. We look forward to welcoming Ross back later this year to review our progress and no doubt increasing results."
MD of Trigon Hotels - Cork, Ireland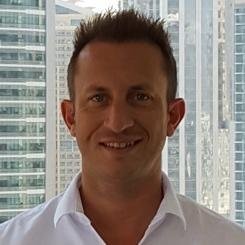 "You can't fix what you don't know! A big thank you to all the team at Workbly for performing a high level employee survey for my Dubai team. Some really great insights and invaluable information revealed which has helped me make some change in order to improve the business, and the employees day to day experience working within the company. Highly recommended and something I wish I would have done much sooner"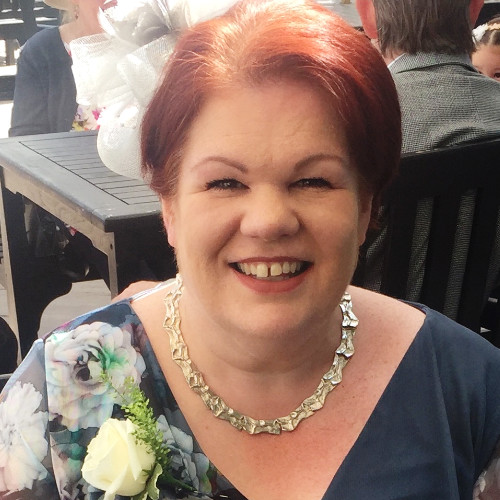 "We engaged Ross and Workbly to help support our first business wide Engagement Survey. We were delighted with what was achieved and Ross demonstrated real expertise in building a survey that suited our requirements. Ross' delivery of our results was great – concise, factual and tailored for different audiences. Ross also went the 'extra mile' in ensuring we understood everything, had action planning mechanics set up and emphasising how important it was to focus on taking forward the outputs."
HR Director of Ann Summers – London, UK

"The overall process and engagement with Workbly was a fantastic decision for our company, with new ownership and a lot of change - especially to our culture. They offered us an external overview of how the senior team and employees viewed the organisation. All employees' views are valued, and the survey gives the opportunity to really break into the detail of these views. A fantastic tool for any organisation! Thank you, Ross, and we look forward to continuing to work together."
GM of The Heritage Hotel – Ireland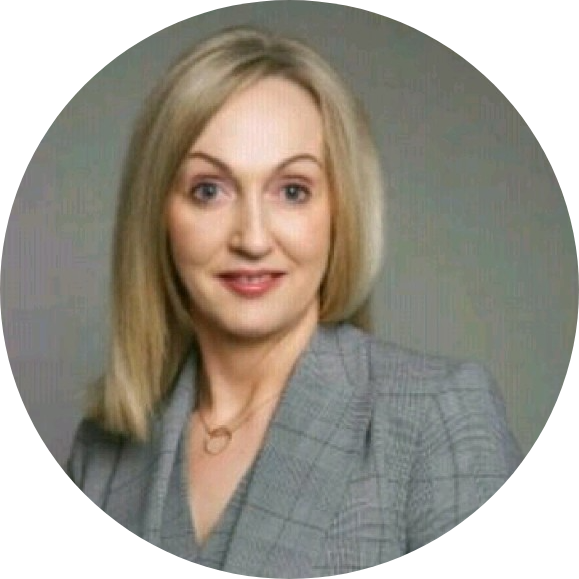 "In order to improve and continue developing employee engagement it starts with your employee survey. This is your base line. During the past few weeks we have been delighted to have worked with Ross O'Neill on a recent employee engagement survey. With turnover traditionally high in hospitality we were very mindful to maintain our high scores and to put measures in place to help us into the future. Helping us to continue to attract top talent and further develop our teams. Ross has given us that base line and has provided fantastic support ... We look forward to implementing actions over the coming weeks with our teams. A very big thank you Ross O'Neill, always a pleasure working with you."
Strategic Director Of Human Resources At Trigon Hotels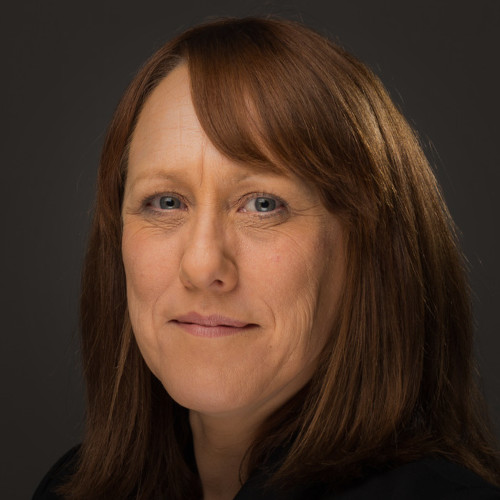 "I love working with Ross and Workbly. He is professional, approachable and very supportive with the processes involved in the Employee Engagement Programme and is always available to help. With Ross' assistance and guidance we have found solutions to all of our engagement difficulties and helped to create action plan's for all Managers regardless of their style/experience."
Castleknock Hotel – Dublin, Ireland

"The Fitzwilliam Hotel has used the services of Workbly for two consecutive years and on both occasions the results that Ross has delivered have been impressive. The level of detail that Workbly provides on employee feedback is invaluable. The results allow you to focus your efforts on what is important to staff, ultimately leading to greater engagement and a greater sense of cohesion amongst team members."
GM of The Fitzwilliam Hotel – Dublin, Ireland

"Great employee engagement is an ambition that we've had for some time. We've done a lot of work already and were delighted when Workbly came onto our radar. With Workbly's 'cause and effect' survey we got great insights into what we were doing well and what we needed to improve. What really impressed us was the aftercare that Ross gave us and his advice on the best practices for improvement."
GM of The Ashling Hotel – Dublin, Ireland

"My experience with Workbly has been nothing but 5 Star from the very beginning with my first meeting with Ross. Every step of the way I felt supported and enabled to get the best out of this investment and the service has been of the highest standard. Many thanks and we look forward to continuing to work with you in the future."
Hastings Hotel Group – Belfast, UK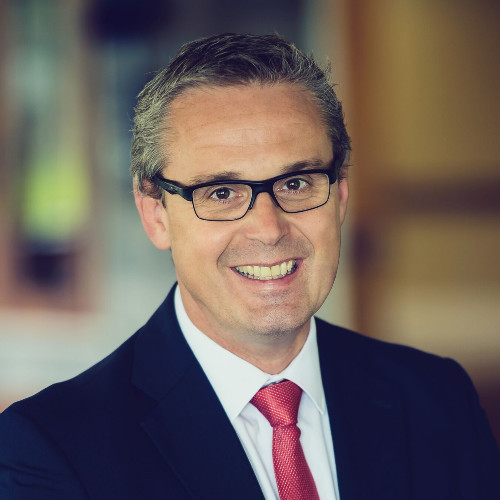 "We prioritise Employee Engagement and we use Workbly for our bi-annual surveys. We find the insights to be incredibly valuable at strategic level. Workbly's cause and effect approach makes it very easy to understand what's effecting our team and what we can do to improve it."
Group GM of the The Gleneagle Group – Kerry, Ireland

"Dearest Ross, Thank you for helping us understand in a very meaningful way how our people feel. Appreciate your support!"
CEO of Rustan's – Manila, Philippines
Don't miss out!
Subscribe to Workbly's mailing list to get exclusive content.
R-GON Insights Limited T/A Workbly.com
20 Harcourt Street,
Dublin,
Ireland,
D02 H364
Business Center 1, M Floor,
The Meydan Hotel,
Nad Al Sheba,
Dubai,
U.A.E.
Use our form below and we'll contact you ASAP.